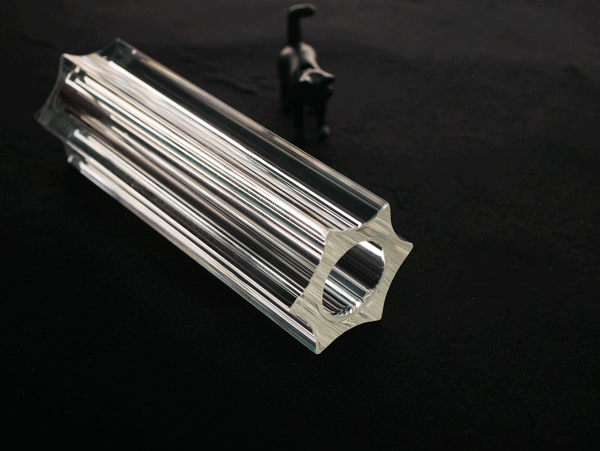 ZE DAILY MATERIO'
G0118    Yo tubes!
Des tubes et barres à foison, en verre borosilicate clair, disponibles en différentes formes, sections et longueurs. Carré, en croix, cannelé, biseauté, étoilé, demi-jonc... Les possibilités sont nombreuses, les jeux de lumière infinis. Des applications principalement dans les luminaires, cadeaux, décoration intérieure, arts de la table. Une grande résistance aux chocs thermiques, une très bonne résistance à l'humidité et une excellente résistance chimique.
membre matériO', vous retrouverez l'intégralité de cette fiche en vous connectant sur www.materio.com en tapant sa référence.
G0118    Yo tubs!
Borosilicate glass tubes and rods, available in various types of shapes, sections and lengths. Square, cross, beveled, rippled, etc. Numerous possibilities, endless light effects. Applications for lighting, gifts, interior decoration… High transparency and thermal shock resistance, good resistance to moisture and excellent chemical resistance.
matériO' member, you'll have a direct access to the full ID card of the product on www.materio.com, all you need is the reference.