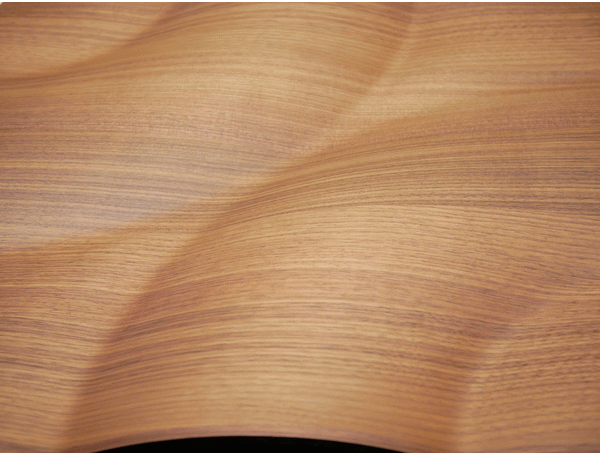 ZE DAILY MATERIO'
W0655    Des vagues sur les murs 
Une collection de 13 panneaux muraux en bois relief. Fabriqués à la main, ces panneaux à double courbure mêlent à la fois technologie et artisanat traditionnel. Les panneaux sont personnalisables: taille, forme, type de placage et finition de surface. La gamme standard comprend trois types de placage: chêne blanc, anigre teinté, noyer américain, ainsi que trois finitions: mate, satinée et douce.
Ça y est c'est officiel, notre prochain frühstück (37 nouveautés exceptionnelles!) aura lieu le jeudi 29 mars, de 9h à 10h. Inscrivez-vous vite, par simple retour d'e-mail.
W0655    Wood Waves on Wall
Handcrafted wooden wall coverings using 13 different 3D patterns. These panels use high quality wood and handcrafting-like technologies to bend and shape wooden surfaces, allowing to make double-curvature surfaces. Panels are available in custom size, shape, veneer type and surface finish, so they are highly personalisable. The standard range includes three veneer types: white oak, stained anigre, american walnut and three finishes : matt, satin and soft touch.
It's official, our next frühstück (37 exceptional new materials!) will take place on Thursday, March 29, from 9h to 10h am. Register quickly, by simple return e-mail.