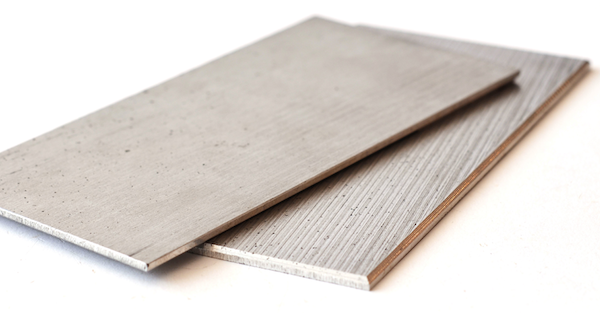 ZE DAILY MATERIO'
M0568    De vieux coucous en carreaux de sol!
Fabriqué à partir de carcasses d'avions militaires, de vieux 747 ou des McDonnel Douglas, ce matériau est 100% recyclé et 100% recyclable. Les carlingues et fuselages d'avions, principalement fabriqués dans un alliage d'aluminium particulièrement résistant, sont fondus puis coulés en blocs, et enfin tranchés pour fabriquer des carreaux légers et uniques! Utilisé pour de l'habillage mural, pour des sols à grand trafic (alliage dur et résistant) ou tout autre usage.
Ça y est c'est officiel, notre prochain frühstück (37 nouveautés exceptionnelles!) aura lieu le jeudi 29 mars, de 9h à 10h. Inscrivez-vous vite, par simple retour d'e-mail.
M0568    Military Old Birds for your floor
This tile is made of 100% recycled aluminum that has been salvaged from the fuselages of retired aircraft - old 747, McDonnel Douglas McDonnel Douglas and Military Aircraft. These fuselages are melted into blocks of aluminum and then sliced into lightweight tiles, producing an industrial aesthetic. While the strength of aircraft aluminum makes it impossible to recycle into cans, it is one of the many features that makes it entirely suitable for recycling into high-traffic flooring as well as high-end wall treatments.
It's official, our next frühstück (37 exceptional new materials!) will take place on Thursday, March 29, from 9h to 10h am. Register quickly, by simple return e-mail.