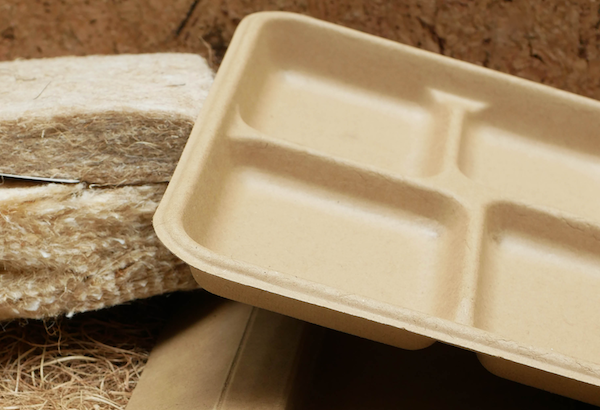 ZE DAILY MATERIO'
P0423    Carton de paille
Cette technologie consiste à collecter les déchets de paille (riz ou blé), produits secondaires naturels qui auraient autrement été brûlés, pour les transformer en pâte à papier par un processus enzymatique – sans aucun produit chimique agressif –. La pâte obtenue est avant tout destinée à la production de carton d'emballage, mais elle  peut également être employée pour faire des briques ou des panneaux pour des applications architecturales.
RAPPEL: Frühstück #38, jeudi 5 novembre de 9h30 à 10h30, présentation en ligne des nouveautés! Suivez le p'tit dej sur votre écran, prévoyez simplement les chouquettes! Inscription en ligne, ici

P0423    A Straw Cardboard
This technology consists of collecting waste straws (rice or wheat) a natural by product that would have otherwise been burned, and with only an enzymatic process - without any harsh chemicals – turns them into pulp. This pulp originally used for packaging solutions can also create bricks and boards for architectural purposes.
REMINDER: Frühstück #38, November 5 from 9:30 am to 10:30 am, online presentation of new products! Follow the breakfast on your screen, just take care of the chouquettes! Online registration, here