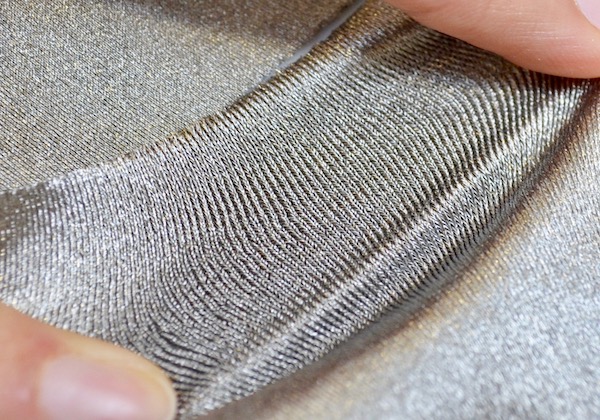 ZE DAILY MATERIO'
T1024    Précieux pansement
Les textiles recouverts de particules d'argent sont idéaux dans le traitement des plaies grâce aux propriétés anti-bactériennes du métal précieux. Ces tissus métallisés sont utilisés comme pansements et comme fils de suture, afin d'accélérer la guérison et cicatrisation, notamment pour les plaies ouvertes et les irritations cutanées. Ces textiles peuvent aussi être revêtus de cuivre pur, métal particulièrement efficace pour tuer les microbes et virus.
Prochain frühstück le 28 mai à 9h00, exceptionnel à plus d'un titre (voir ici), et très select car restreint aux dix premières inscriptions (contraintes sanitaires obligent). Donc manifestez-vous vite!
T1024    Precious Bandages  
Silver-coated fabrics are ideal in medical applications such as stitches or bandages because the precious metal is antibacterial. These metallized fabrics are used as dressings and as sutures, to accelerate healing and recovery, especially for open wounds and skin irritations. These textiles can also be coated with pure copper, a metal which is particularly effective in killing microbes and viruses.

Next frühstück on May 28 from 9am to 10am, exceptional in more ways than one (see here), and very select because restricted to the first ten registrations (health constraints oblige). So sign up quickly!