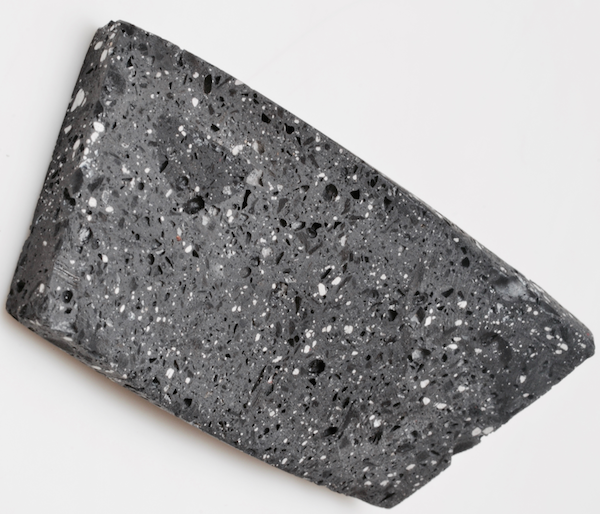 ZE DAILY MATERIO'
S0475    La pierre molle
Il s'agirait presque d'une pierre molle, ou en tout cas malléable durant un temps. Grâce à une formulation spéciale (des grains de minéraux mélangés à 20% de résine), on obtient une pâte qui peut être travaillée pendant une heure avant que la polymérisation ne fige définitivement la matière. On obtient alors un matériau poreux et hétérogène, d'un aspect proche de celui de la pierre de lave, en beaucoup plus léger. Des panneaux standards sont proposés, ils se travaillent de façon classique en découpe jet d'eau, des formes sur mesure peuvent être demandées dans de nombreux coloris.
membre matériO', vous retrouverez l'intégralité de cette fiche en vous connectant sur www.materio.com en tapant sa référence.
S0475    Liquid Stone
An almost flexible stone, or at least malleable for a short time. Thanks to a special formula (20% polymer and minerals grains mixed together), you can obtain a dough that can be worked and shaped during one hour before polymerization occurs and hardens the material for good. You then get a porous and heterogenous material, with a close-enough lavastone appearance, but way lighter. Standard panels are available, they can be worked traditionally using water-jet cutting, custom shapes can be requested in many different colors.
matériO' member, you'll have a direct access to the full ID card of the product on www.materio.com, all you need is the reference.