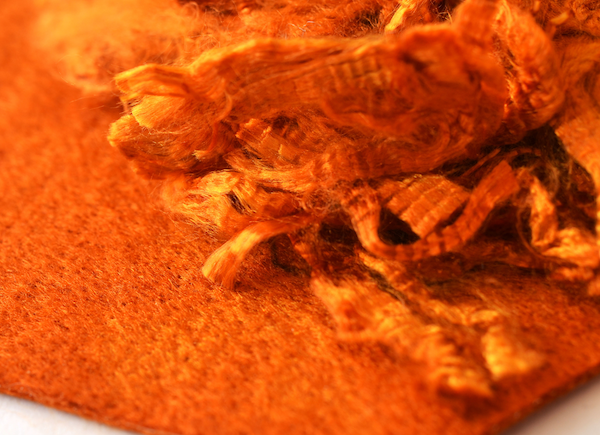 ZE DAILY MATERIO'
T0277    La fibre phénolique
Fabriquée à partir de résines thermodurcissables (principalement du phénol), cette fibre acquière de facto les qualités propres à cette famille de polymères : grande résistance aux agressions chimiques, aux solvants, aux huiles, très bonne tenue aux hautes températures, excellente isolation thermique (jusqu'à -200°C) et électrique ainsi qu'une forte capacité d'absorption de l'humidité. Pour ne rien gâcher, elle a une brillance éclatante et un toucher extrêmement soyeux. Allez-y, tripotez la...
membre matériO', vous retrouverez l'intégralité de cette fiche en vous connectant sur la base en tapant sa référence.
T0277    Phenolic Fiber
Made from thermosetting resins (mainly phenol), this fibre acquires the qualities specific to this family of polymers: high resistance to chemical aggression, solvents, oils, very good resistance to high temperatures, excellent thermal (up to -200°C) and electrical insulation as well as a high moisture absorption capacity. To avoid spoiling anything, it has a brilliant shine and an extremely silky touch.
matériO' member, you'll have a direct access to the full ID card of the product on the database, all you need is the reference.