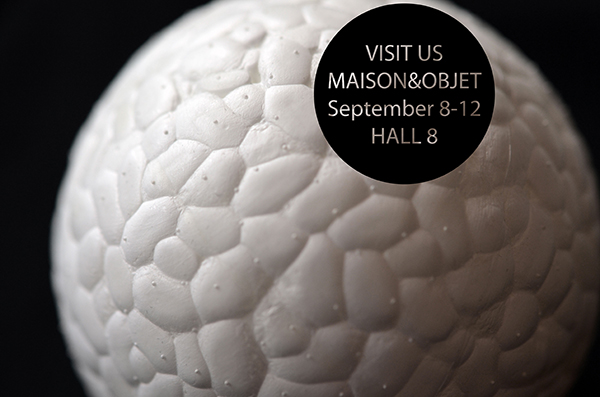 ZE DAILY MATERIO'    SPECIAL M&O 2017
R1974    Mirage, mirage… 
Pour notre "Ze Daily" cette semaine, nous évoquons quotidiennement un petit chouchou parmi les centaines de matériaux que vous pourrez venir voir et toucher sur notre espace, Hall 8 à Paris Villepinte. Dernier jour du salon! Nous vous montrons le premier TPU expansé (Thermo Plastique Uréthane) ! Cette nouvelle matière expansée à cellules fermées combine les qualités d'élasticité et de tenue mécanique des uréthanes et la légèreté des mousses. Le matériau peut ainsi être utilisé pour toute application nécessitant la combinaison d'un poids faible, d'excellentes propriétés mécaniques, d'une forte élasticité et d'une bonne durabilité à long terme (chaussures, aires de jeux, pneus de bicyclette, emballages, éléments amortisseurs …)
membre matériO', vous retrouverez l'intégralité de cette fiche en vous connectant sur www.materio.com en tapant sa référence.
R1974    Full of Energy… 
For our "Ze daily" this week, we will daily address one of our favorites among the hundred samples you will be able to see and touch on our booth during the Maison&Objet fair, Hall 8, Paris Villepinte. Last day in the fair! We show you the first expanded TPU! The closed-cell, elastic particle foam combines the properties of elasticity and mechanical resistance of urethanes with the lightness of foams. This material can be used anywhere when a combination of low weight, excellent mechanical properties and good long term durability is required (shoes, playgrounds, bicycle tires, packagings, cushioning elements...)
matériO' member, you'll have a direct access to the full ID card of the product on www.materio.com, all you need is the reference.