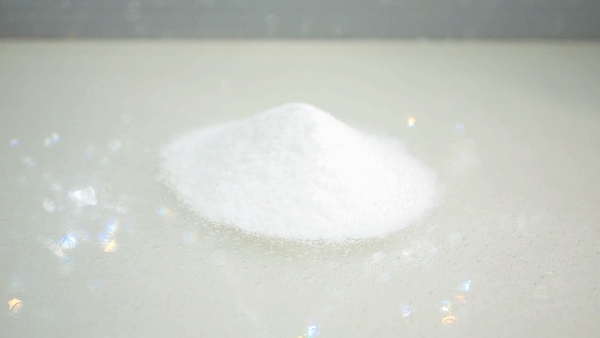 ZE DAILY MATERIO'
O0337    Même mouillés, ils sont au sec !
Ces petits grains d'un polymère non toxique ont une capacité phénoménale d'absorption des liquides. Imaginez, un grain peut absorber presque 500 fois son volume en eau! Le liquide est alors prisonnier du polymère, un peu comme un gel, il ne s'évapore que très progressivement, le processus étant totalement réversible. Très nombreuses applications, dans l'agriculture, le packaging, c'est aussi ce polymère hydro-rétenteur qui permet aux couches culottes de rester sèches au contact et de ne pas laisser fuir le liquide absorbé.. 
Ça y est c'est officiel, notre prochain frühstück (37 nouveautés exceptionnelles!) aura lieu le mardi 26 juin, de 18h à 19h, au TechShop de Station F. Inscrivez-vous vite, par simple retour d'e-mail.
O0337    Dry even if wet!     
These tiny polymer beads are non toxic and have an amazing liquid absorption ability. Just picture: a single grain can absorb almost 500 times its volume in water! The liquid becomes prisoner of the polymer, turning into a gel-like material. The process is reversible, the liquid slowly evaporating. Numerous uses, in agriculture, packaging. It's also this hydro-retention polymer that allows the baby diapers to remain dry on contact and not to leak the absorbed liquid..
It's official, our next frühstück (37 exceptional new materials!) will take place on Tuesday, June 26, from 6h to 7h pm, at TechShop Station F. Register quickly, by simple return e-mail.