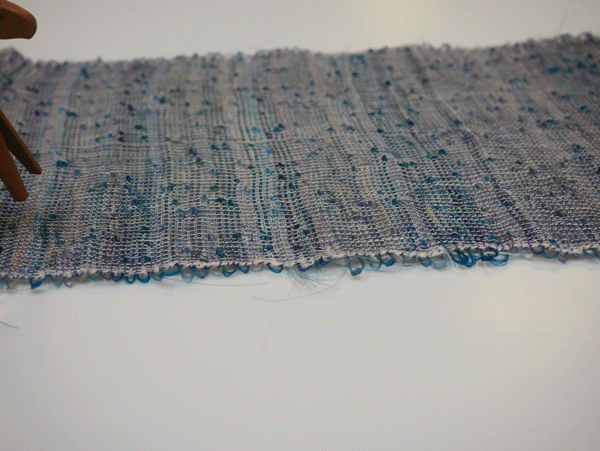 ZE DAILY MATERIO'
T0928    Luxe et lustre du crin de cheval
Chatoyant comme la soie, doux au toucher, souple et robuste, résistant à la poussière et à la moisissure, le tissage de crin de cheval est doté de nombreuses vertues  depuis des lustres ! Vibrant, ondulant, hirsute, le caractère puissant de ce matériau est ici sublimé par les alliances nouvelles que cette créatrice textile a imaginé. Ce noble poil se trouve ici entremêlé  avec patience et inventivité à d'autres fibres comme le lin ou le coton pour devenir des panneaux tissés uniques, sur lesquels s'opèrent de douces confrontations entre les couleurs, les textures, et les reliefs des différentes matières. 
membre matériO', vous retrouverez l'intégralité de cette fiche en vous connectant sur www.materio.com en tapant sa référence.
T0928    Luxurious horsehair woven 
Shimmering like silk, soft to the touch, smooth and robust, resistant to dust and mildew, horsehair weaving has many virtues! Vibrant, undulating, shaggy, the powerful character of this material is sublimated by the new alliances this textile designer has imagined. This noble hair is here patiently and inventively intertwined with other fibres such as linen or cotton to become unique woven panels, on which happen gentle confrontations between the colours, textures and reliefs of the different materials. 
matériO' member, you'll have a direct access to the full ID card of the product on www.materio.com, all you need is the reference.