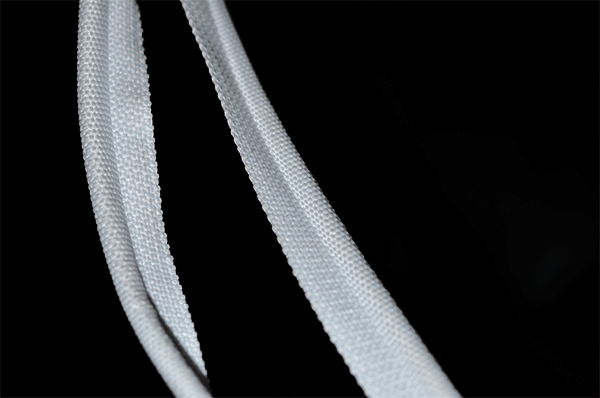 ZE DAILY MATERIO'
T1486    Lumière en fil
Nous atteignons progressivement le creux de l'hiver, la nuit tombe de plus en plus tôt (16h54 aujourd'hui à Paris!). Cette fibre éclairante pourrait donc vous être très utile en cette saison. Une fibre optique fortement diffusante est intégrée dans un galon textile translucide, une LED en bout de fibre émet sur commande une ou plusieurs couleurs, permettant au galon d'éclairer à 360°. Le galon textile peut être directement cousu sur votre veste, on ne pourra donc plus vous rater la nuit en vélo! 
membre matériO', vous retrouverez l'intégralité de cette fiche en vous connectant sur www.materio.com en tapant sa référence.
T1486    Light Ribbon
We are progressively reaching the dead of winter, night comes sooner and sooner (4.54 pm today in Paris!). This lighting fiber could therefore be quite useful during this season. A strongly diffusing optical fiber is integrated into a translucent textile ribbon, with a LED attached at on end to emit light with one or several colors under command. The ribbon emits light at 360°. It can be directly stitched to your jacket so that you won't be ignored when biking at night!
matériO' member, you'll have a direct access to the full ID card of the product on www.materio.com, all you need is the reference.