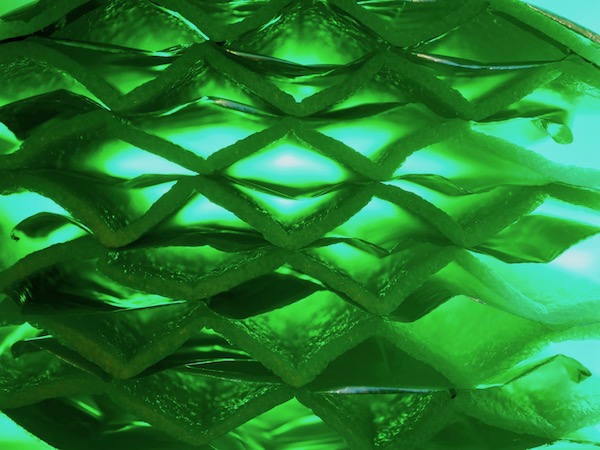 ZE DAILY MATERIO'
O1461    Le roi de l'isolation
Cette mousse alvéolaire est un isolant thermique et phonique redoutablement efficace. Un principe de soudure en feuilleté permet de créer une structure nid d'abeille qui emprisonne l'air. Cet isolant peut être utilisé pour les toits, les murs ou les planchers de grenier et est étanche à l'air. Les performances thermiques permettent des économies d'énergie allant jusqu'à 50% et la souplesse du matériau absorbe et atténue les vibrations phoniques. La fabrication du produit s'inscrit dans une logique de recyclage intégral, le film réflecteur est enlevé et les déchets et rebuts sont transformés en billes de polyéthylène.
RAPPEL: Frühstück #39, jeudi 28 janvier de 9h30 à 10h30, présentation en ligne des nouveautés! Suivez le p'tit dej sur votre écran, prévoyez simplement les chouquettes! Inscription en ligne, ici

O1461    Insulation Chief
This cellular foam is a formidably effective thermal and sound insulator. A laminated weld principle creates a honeycomb structure that traps air. This insulation can be used for roofs, walls or attic floors and is airtight. The thermal performance allows energy savings of up to 50% and the flexibility of the material absorbs and attenuates phonic vibrations. The manufacture of the product is part of a logic of integral recycling, the reflective film is removed and the waste and scrap are transformed into polyethylene beads... 
REMINDER: Frühstück #39, January 28 from 9:30 am to 10:30 am, online presentation of new products! Follow the breakfast on your screen, just take care of the chouquettes! Online registration, here