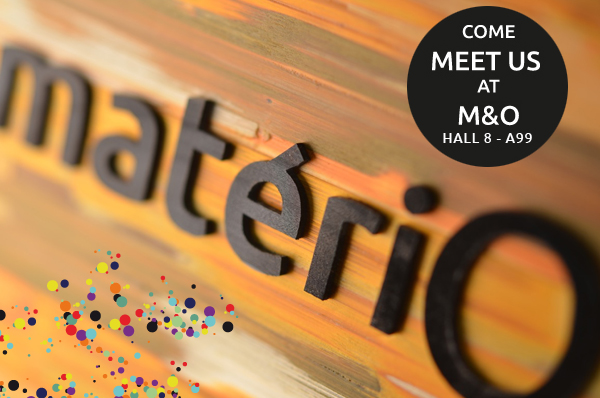 ZE DAILY MATERIO'     M&O Selection
W0496    Homme de Paille

Le roi de la marqueterie de paille nous a déposé aujourd'hui de nouveaux échantillons de son travail, avec inclusion de notre logo en aluminium sablé, en laiton, en os ou comme sur la photo en vinyle (vieux disque des Bee Gees, nous précise-t-il). Cela méritait assurément un daily spécial. Un travail contemporain sur la technique ancestrale de marqueterie de paille de seigle. Les panneaux réalisés forment de véritables tableaux, les fines pailles colorées jaillissant comme autant de traits de pinceau pour des motifs graphiques forts et/ou subtils.
membre matériO', vous retrouverez l'intégralité de cette fiche en vous connectant sur www.materio.com en tapant sa référence.
W0496    Man of straw 
The master of rye straw marquetry just brought us new samples of his work, with the inclusion of our logo, either in sanded aluminum, brass, bone, or vinyle just as in this picture (an old Bee Gees vinyle he guaranteed!) It definitely deserved a special daily! This contemporary work is in fact using the old technique of rye straw marquetry. The panels become real paintings, the thin colored straws appearing as many brush strikes to enhance strong or subtile graphic patterns. 
matériO' member, you'll have a direct access to the full ID card of the product on www.materio.com, all you need is the reference.