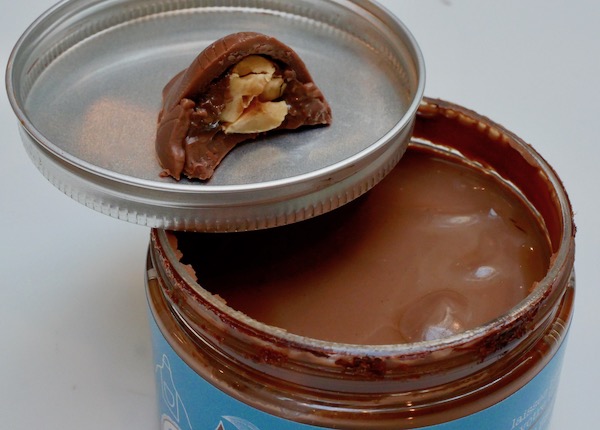 ZE DAILY MATERIO'
O1068    Peinture gourmande
Au risque de frôler l'indigestion après un week-end Pascal très cacaoté, un petit daily aujourd'hui autour du chocolat... une peinture qui a l'odeur de ses pigments naturels alimentaires: cacao, cannelle, piment d'Espelette, vin de bordeaux, curry... Alors choisissez votre parfum, cette peinture à base acrylique diffusera un doux parfum sur de nombreux supports (bois, métal, plâtre, textile..), en intérieur comme extérieur.  
membre matériO', vous retrouverez l'intégralité de cette fiche en vous connectant sur la base en tapant sa référence.
O1068    A Gourmet Paint
With the risk of bordering on indigestion after a very cocoa-flavored Easter week-end... a paint that diffuses the odor of the various types of food used as natural pigments: cocoa, cinnamon, Espelette chili, wine, curry, etc. You just have to choose your favorite food and use this paint on wood, metal, plaster or even textiles, inside as well as outside, to release mouth-watering sweet perfumes.

matériO' member, you'll have a direct access to the full ID card of the product on the database, all you need is the reference.