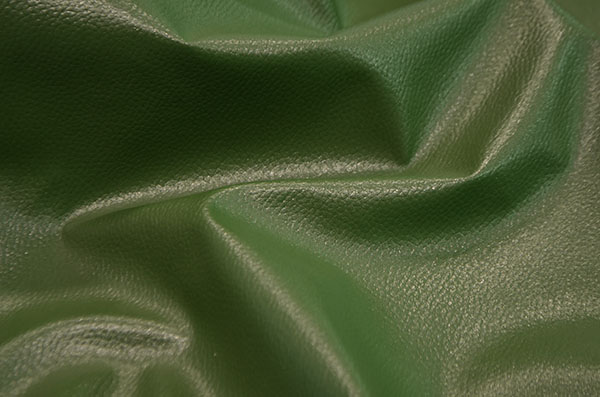 ZE DAILY MATERIO'
O1450    "Cuir" de cactus  
Et une alternative de plus au cuir. Après le moût de raisin, la fibre d'ananas, la cellulose bactérienne, les feuilles de palmier, les déchets de jus de pomme, la peau de banane, le mycelium, la pulpe d'orange et bien d'autres propositions plus anecdotiques, nous avons reçu de superbes échantillons de simili-cuir à base de sève de cactus. Le Nopal (ou figuier de Barbarie) est une plante qui ne nécessite ni pesticides ni de système d'irrigation particulier, l'empreinte environnementale du produit fini est donc faible. Les applications potentielles de ce textile enduit sont en premier lieu dans l'industrie de la mode, mais ses qualités lui permettent de répondre aussi aux exigences les plus strictes dans le secteur aéronautique.
Deux événements à noter dans vos tablettes. matériO est présent au salon M&O (hall 6), du 17 au 21 (invitations disponibles sur demande), et frühstück le jeudi  30 de 9h à 10h (inscription par retour de mail).

O1450    Cactus "Leather"
And here we have another alternative to leather. After grape must, ananas fibres, bacterian cellulose, palm leaves, apple juice waste, banana skin, mycelium, orange pulp and many other yet more anecdotic examples, we have received wonderful faux leather samples made from cactus sap. Nopal (also called Barbary fig) is a plant which doesn't need pesticides or water irrigation systems to grow, the environmental footprint of the final product is therefore low. This alternative to leather can be found in fashion but has also been developed to meet the most rigorous standards for aeronautic industry.  
Two events to note in your agenda. matériO will expose at M&O show (hall 6), from 17 to 21 (invites available on request), and frühstück on Thursday 30 from 9am to 10am (registration by return mail).