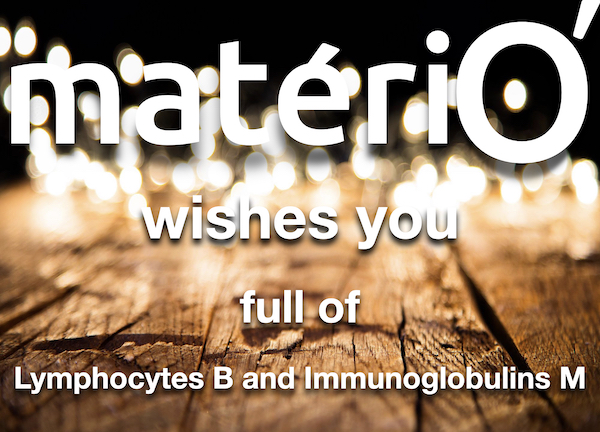 Deux minutes de plus...

    Oui, je vous le confirme: depuis peu, et cela se renouvelle chaque jour, nous profitons de deux minutes de soleil supplémentaires!
    Avouez que, à une époque qui semblait peu à peu s'enfoncer dans un obscurantisme improbable, certains pouvaient commencer à même douter de ce phénomène astral annuel. Pourtant, il est indubitable que les jours rallongent actuellement, nous le constatons sans la moindre exception depuis qu'un édit de Charles IX du 9 août 1564 instaura arbitrairement le début de l'année calendaire au 1er janvier. Ouf! le nouvel an coïncide donc toujours avec une victoire de la lumière sur la nuit. Ça au moins ça marche, et deux minutes de soleil supplémentaires par jour durant les frimas de janvier, c'est énorme! C'est par exemple le plaisir retrouvé d'être réveillé par le doux gazouillis de quelques oiseaux téméraires (nous râlerons dans quelques semaines contre ces volatiles décidément trop matinaux), c'est la jouissance un café crème en observant un pale rayon de lumière qui demain atteindra même la troisième lame du parquet, ou le soulagement de quitter le bureau au soleil couchant, et non à la nuit tombée... Nous vous souhaitons donc une année 2021 très lumineuse, pleine d'inspiration, de curiosité, d'audace, d'ouverture, de générosité, de musique, d'humour, de délicatesse… et surtout pleine d'immunoglobulines M et de lymphocytes B pour attaquer l'année! 
PS: Que nos chères lectrices de l'hémisphère Sud nous pardonnent pour cet édito très "nordocentré". Nous vous souhaitons néanmoins une très belle et lumineuse année 2021, vous pourrez relire dès le 21 juin prochain ce message qui sera alors plus à propos.
 

Two more minutes of light...
    Yes, I can confirm it : for a short while, and this has been happening every morning, we  enjoy two more minutes of sunshine per day!
    Admit that, at a time when the world seemed to be gradually sinking into improbable obscurantism, some could even start doubting this annual astral phenomenon. However, there is no doubt that the days are getting longer now, it has been duly noted, without a single exception, since an edict of Charles IX on August 9, 1564, arbitrarily established that the calendar would begin on January 1st. Phiew! the new year therefore always coincides with a victory of  light on night. At least it works, and two more minutes of sun per day during January frosts is momentous! It means for example the pleasure of being awakened by the chirping of a few brave birds (before we moan in a few weeks against these decidedly much too early birds), or the enjoyment of a café crème while watching wether the ray of light might actually reach the third plank of your wooden floor tomorrow, or the relief of leaving the office at sunset, rather than nightfall ... We therefore wish you a bright new year for 2021, full of inspiration, curiosity, boldness, openness, of generosity, music, humor, delicacy… and above all full of Immunoglobulins M and Lymphocytes B to start the year!
PS: May our dear readers from the Southern Hemisphere forgive us for this very "north-centric" editorial. We nevertheless wish you a very beautiful and bright year 2021, you will be able to reread this message from June 21, which will then be more relevant.

 
Lumières sur nos dernières innovations.
Premier frühstück 2021, jeudi 28 janvier de 9h30 à 10h30. Toujours le même programme, présentation d'une trentaine de nouvelles merveilles sélectionnées par matériO', avec moult échantillons, mais hélas encore en "distanciel", ce qui signifie "sans chouquettes ni tripotage". Enfin toujours les mêmes conditions pour participer, être membre matériO' et s'inscrire ici

 

Lights on our latest innovations!
First 2021 frühstück on January 28, from 9:30 am to 10:30 am. Always the same program, presentation of thirty new wonders selected by matériO', but only online (aka no chouquettes). Finally, always the same conditions to participate, to be a member, to understand French and to register here 
Pleins Feux sur matériO' Genève

L'équipe Hiflow Genève se mettra en quatre lors d'un webinaire le 2 février prochain à 10h00 (Geneva Time) pour vous présenter la nouvelle antenne suisse de matériO'. Fred et Jean-François pourront répondre en fin de session à toutes vos questions. Inscription nécessaire, ici

 

SpotLight on matériO' Geneva

Hiflow Geneva team will bend over backwards during a webinar on February 2 at 10:00 am (Geneva Time) to present the new Swiss branch of matériO'. Fred and Jean-François will be able to answer all your questions at the end of the session. Registration required, here
Coup de projecteur sur nos goodies. 
Vous pouvez retrouver un tas de ressources sur matériO et l'innovation matière via notre blog materioblabla, notre Instagram matério_fr et notre chaine YouTube. Bonne visite. 


 

SpotLight on our goodies
You can find a lot of resources on material and material innovation via our blog materioblabla, our Instagram material_fr and our YouTube channel. Good visit.