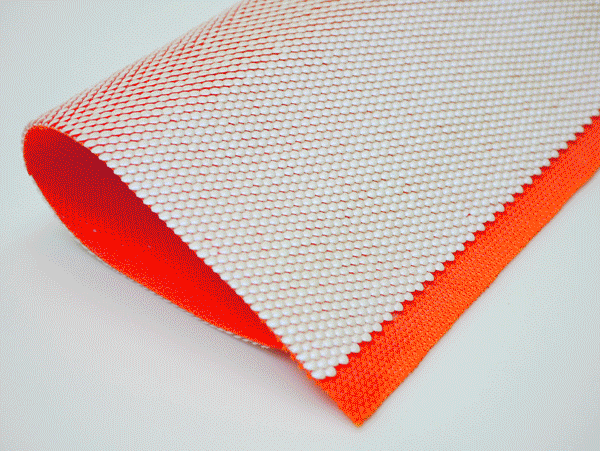 ZE FRÜHSTÜCK LE 27 SEPTEMBRE    09h-10h MATERIO' PARIS      
Mais que se passe-t-il donc? Notre Frühstück mensuel, qui généralement nous oblige à refuser du monde une semaine avant l'événement, peine en ce mois de septembre à atteindre sa jauge, il nous reste encore 8 places pour notre "petit-déjeuner-découvertes-des-dernières-merveilles-identifiées-par-matériO". Vous êtes charrette en cette rentrée? Overbooked? Pas intéressés par du carbone rouge, un "cuir" cellulosique, un béton mousse, du pin acoustique, l'avenir du photovoltaïque organique…? Vous avez fait une indigestion de chouquettes dernièrement? 
Ze Frühstück est généralement réservé à nos membres, mais matériO a décidé exceptionnellement d'ouvrir l'accès à toute personne intéressée par l'innovation matière, même si elle n'est pas encore adhérente à notre service de veille. Alors profitez en vite, cher lecteur, 8 places à prendre pour venir nous rencontrer jeudi 27 septembre de 9h à 10h, vous réveiller au goût du café, de quelques chouquettes, et découvrir une trentaine de matériaux incongrus, curieux et/ou émergeants.
Frühstuck jeudi 27 septembre de 9h00 à 10h00. Inscription par retour de mail, les plus rapides seront les premiers servis.
What is going on? Our monthly Frühstück, usually so much of a hit that we have to refuse people a week before the event, is not fully booked yet for September session. We still have 8 empty chairs for our « latest-amazing-wonders-discovery-breakfast ". Are you busy this sunny September? Overbooked? Not interested in red carbon, cellulosic "leather", moss concrete, acoustic pine, the future of organic photovoltaics ...? Has your stomach been upset from too much chouquettes lately?
Ze Frühstück is generally a « members-only » event, but matériO decided to exceptionally give access to this hour of discovery to anyone interested in material innovation, even for those who are not yet members of our service. So take advantage right away, dear reader, of these 8 seats to come meet us Thursday, September 27 from 9am to 10am. Wake up with the taste of coffee, chouquettes, and discover thirty incongruous, rare and / or emerging materials.
Frühstück on Thursday, September 27, from 9 to 10 am. Register by replying to this mail. First mails, first served.