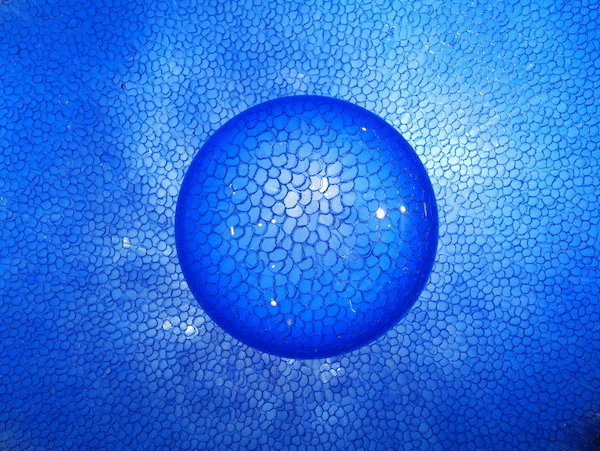 SAVIEZ-VOUS QUE...  
• Tous les jours, nos membres reçoivent une fiche de la base, piochée au gré de nos humeurs, comme aujourd'hui ces pailles acryliques irrégulières soudées les unes aux autres pour former des panneaux légers qui diffusent des halos concentriques assez hypnotisants ? Nos membres ont alors tout loisir de retrouver l'intégralité des infos sur ces matières, en tapant leur référence sur la base (en l'occurrence R0354) 
• Tous les mois, nos membres sont invités à découvrir au showroom les dernières merveilles dénichées par matériO? Et c'est justement jeudi prochain 6 décembre, de 9h à 10h, inscription par simple retour de mail (si vous êtes membre donc).
• Tous les ans, pour la St Nicolas (donc toujours le 6 décembre), matériO Paris vous ouvre ses portes, même si vous n'êtes pas encore membre, afin de découvrir le showroom, ses milliers de matières, et déguster notre pain d'épices maison, de 12h à 19h.
Alors... 
Pour adhérer, c'est ici
Pour s'inscrire au Frühstück de jeudi (membres), c'est hello@materio.com 
Pour les portes ouvertes St Nicolas + pain d'épices, c'est au 8 rue Chaptal 75009, de 12h à 19h...

DID YOU KNOW THAT...  
• Every day, our members receive an ID card from the database, chosen depending on our mood, like today these irregular acrylic straws welded to each other to form lightweight panels. The way they create light halos is quite mesmerizing, isn't it? Our members can immediately find information on these materials, by typing their reference inside the database (in this case R0354) 
• Every month, our members are invited to discover at the showroom the latest wonders discovered by matériO. And by the way, the next session is next Thursday December 6, from 9am to 10am, registration by simple email back (if you are a member obviously).
• Every year, for Saint Nicholas day (so every December 6), matériO Paris opens its doors, even if you are not yet a member, to visit and have a taste at our homemade gingerbread between noon and 7pm. 
So...
To join: here
To register for Thursday's Frühstück (members only): hello@materio.com
For matériO's Open Doors Saint Nicholas + GingerBread: 8 rue Chaptal 75009, noon to 7pm...